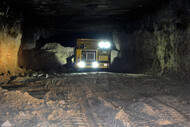 Edito photo mining underground 3 Mining and quarries
Underground mines
Tyres designed for extreme working conditions
Underground mines provide the most extreme working conditions for both machines and people. To stand up to rockslides, floods and the heat encountered in ore extraction, the tyres must be reliable in all conditions. They also need to be capable of bearing larger loads to cope with the productivity gains sought.
In such a context, the immobilisation of a machine for the replacement of a tyre can have critical consequences, possibly causing the loss of half a day of work or more. Conscious of these restrictions, we developed a range of high-technology tyres, with improved resistance to a wide range of damage risks and capable of carrying heavier and heavier loads.
MICHELIN® Pro Line of Underground Tires – NRF Technology
NEW TECHNOLOGIES, MEASURES OF PRODUCTIVITY
With their new range of Pro tyres for machines operating in underground mines, Michelin launched its NRF technology, which improves resistance to damage thanks to:
• Two plies added to the tyre structure, which contain crossed nylon cords set into the rubber for increased resistance and robustness
• New cords in the working plies for greater resistance to damage and better protection against oxidation
Our services and solutions to support you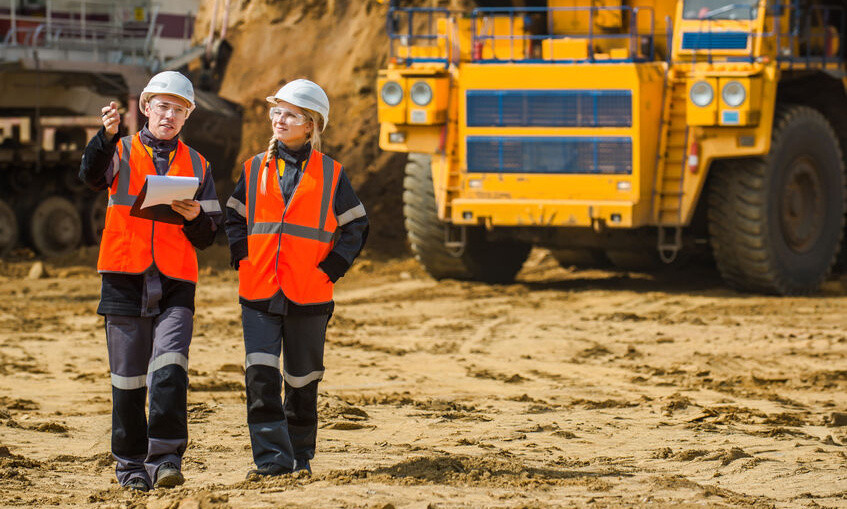 Edito workers on a mining site Mining and quarries

Analysis of the conditions on site
Our field experts analyse the driving conditions on your site
in order to give you the best advice.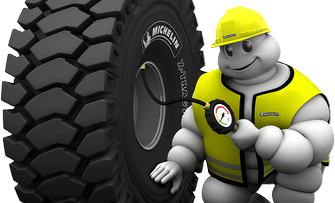 Logo pressure advisor service Help and Advice

Pressure Advisor
Find the correct inflation pressures for all your vehicles
with the help of our online tool, Pressure Advisor!
The world leader in the tyres-for-mines market, Michelin offers a wide range adapted to all customers' situations and underground mining machines. But Michelin is also a precursor in innovative services with its TPMS (Tyre Pressure Monitoring System)... the whole system being continuously supported by our teams of recognised experts and the most effective tools on the market.