Background minning construction Mining and quarries
Gamme pneu minning MICHELIN
Surface mines
MICHELIN, the productivity partner preferred by the world's largest mines
The expertise that goes into Michelin Civil Engineering tyres and its position as market leader means we strive for excellence in terms of innovation, performance, resistance and long service life. The superior durability, the pattern and the choice of rubber grades perfectly adapted to the conditions of use and speed of MICHELIN Civil Engineering tyres have a direct impact on the mine's productivity and will make the difference compared with competitors. Required to operate over very extended periods, up to 23 hours a day, these tyres are subjected to heavy demands on extreme terrain. They must therefore be of unfailing reliability and guarantee maximum safety for their users.
The MICHELIN XDR 3 tyre in action:
MASTER XDR 3 - Master in English - Clip version 1080p
Our services and solutions

To back up the widest range of tyres in the market, Michelin offers solutions adapted to the extreme conditions of surface mines with quality technical support and the widest range of services on the market. Indeed, the best tyre is nothing without the best service. Our experts and our simulation and analysis tools help you to make the best use of your tyres and improve your productivity.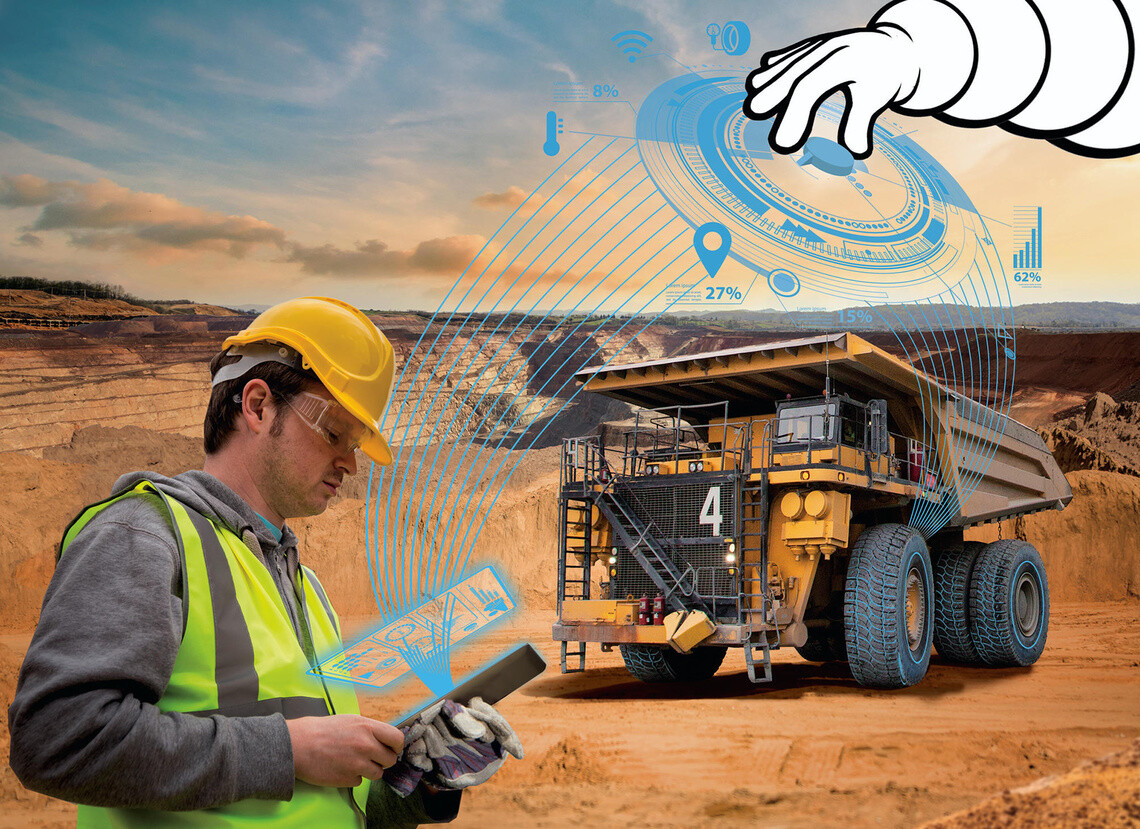 Pressure Advisor
Adapted pressure to all circumstances ensures the optimisation of a tyre's service life and performance. With our tool, Pressure Advisor, find the right pressures for all your machines.
The world leader in the tyres-for-mines market, Michelin offers a wide range adapted to all customers' situations and machines: off-road skip lorries, enormous surface loaders, dumpers weighing over 100 tonnes, etc. Having invented the world's biggest tyre, "the 63-inch", which revolutionised the surface mining dumper market, Michelin will always have the product solution.
But Michelin is also a precursor in innovative services with its MEMS (Michelin Earthmover Management System) technology, the first electronic tyre pressure and temperature monitoring system with GPS tracking of your vehicles... the whole system being continuously supported by our teams of recognised experts and the most effective tools on the market.