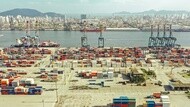 Edito dock terminal Construction and Industry
Ports and Terminals
Michelin tyres for use in port and air cargo handling
MICHELIN X-STRADDLE 2
in action in the port of Rotterdam

Tyre specifically designed for container gantries. Faster, safer, for exceptional profitability and productivity, in total safety.
Pressure Advisor
Your productivity gains start with the appropriate tyre pressures for each machine and each usage. Be sure to find the correct inflation pressure with the help of our online tool, Pressure Advisor!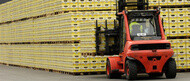 Edito industrial handling Construction and Industry
Industrial handling
Discover our range of tyres for industrial handling applications and vehicles.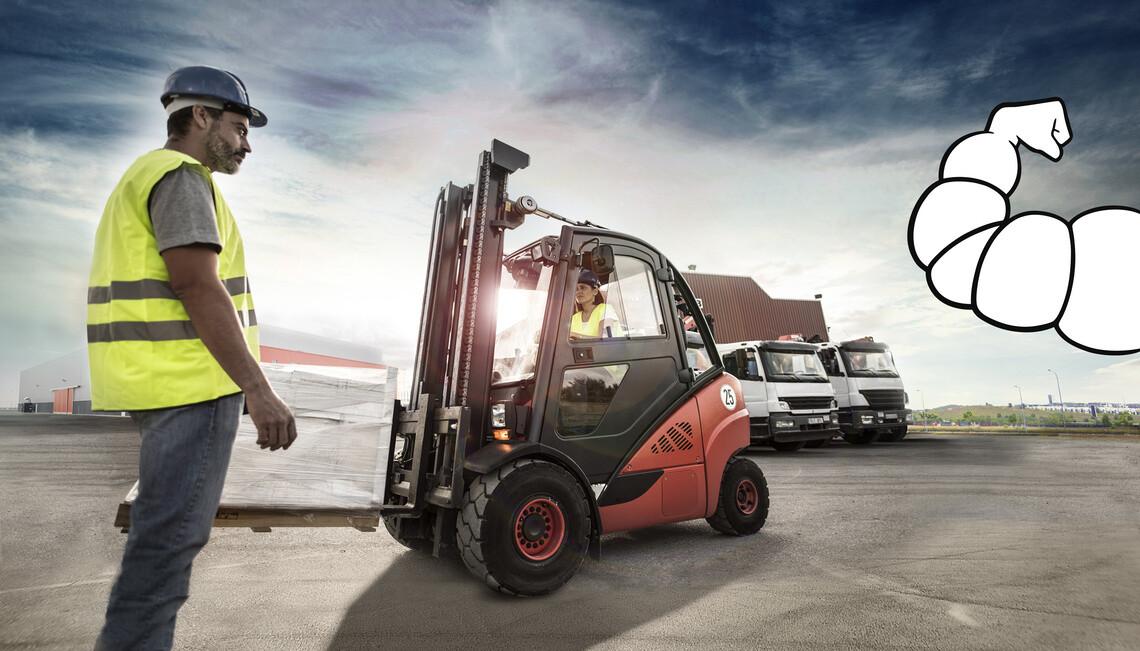 photo xzm
Chariot élévateur au travail
Edito photo xzm2 michelin container Tyre
Engin de levage portuaire au travail dans un terminal container
The complexity of dockyard and airport terminal handling environments led Michelin to conceive and develop a specific range of tyres, in order to satisfy the particular demands of these different activities. The very intensive use of vehicles such as gantries, sprint carriers, container carrier trucks and terminal tractors requires specially adapted tyres. The complexity of these vehicles and the extreme demands placed on them requires tyres of very great robustness, capable of withstanding the various external aggressions and the thousands of manoeuvres on surfaces that are very often abrasive.
Through its quality, a Michelin tyre ensures that you can maintain higher productivity levels and hourly outputs in your various handling activities, rather than being a grain of sand in the well-oiled machinery of your logistics.
Discover our full range of tyres developed for dockyard and airport handling for equipping your fleet, with a wide selection of sizes. Examples of the most common sizes: 450/95R25; 310/80R22.5; 18.00R25.