Worry-free dependability
The new MICHELIN XD MINEWORKS tyre is a 49" tyre for 100-ton mining and quarry dump trucks.
It features:
Worry-free product experience
Minimal maintenance (designed for minimal rotation)
The MICHELIN XD MINEWORKS tyre is designed with a new tread pattern and new tread depth to deliver even wear and minimal maintenance. This tyre can:
Handle heavy loads at lower pressure than competitor tyres
Provide good balance between TKPH and wear resistance
Protect against aggression with a tough tread design
HANDLE HEAVY LOADS AT LOWER PRESSURE
Thanks to tough cables and innovative architecture, the MICHELIN XD MINEWORKS tyre allows operators to run on .5 bar less than competitor tyres(1) which:
Increases aggression resistance
Increases tread cut resistance
These innovations are designed to deliver big benefits for the operator and the equipment:
Better driver comfort
Less stress on the chassis
Improved suspension
DESIGNED FOR BALANCE BETWEEN TKPH AND WEAR RESISTANCE
Better wear resistance even at a high TKPH, thanks to the "HIGH WEAR RESISTANCE" compound delivering the same TKPH as a "LOWER WEAR RESISTANCE" compound.
TOUGH AND AGGRESSIVE TREAD DESIGN
The robust and dependable tread was built to meet the needs of difficult conditions. With this tread you can expect:
Even wear with a design that minimizes irregularities over time
Minimized stone retention
Protection from cuts and aggression
Non-directional tread
BACKED BY MICHELIN'S HISTORY OF PERFORMANCE
Michelin has a strong heritage when it comes to supporting mines, quarries and contractors. The MICHELIN XD MINEWORKS tyre was built with high-quality innovations you know and trust. It was created:
By a team of global experts
With advanced casing and compound technologies for surface mining tyres
Utilizing the latest design principles
To address the aggressive everyday needs of mines and quarries
RELATED SERVICES AND SOLUTIONS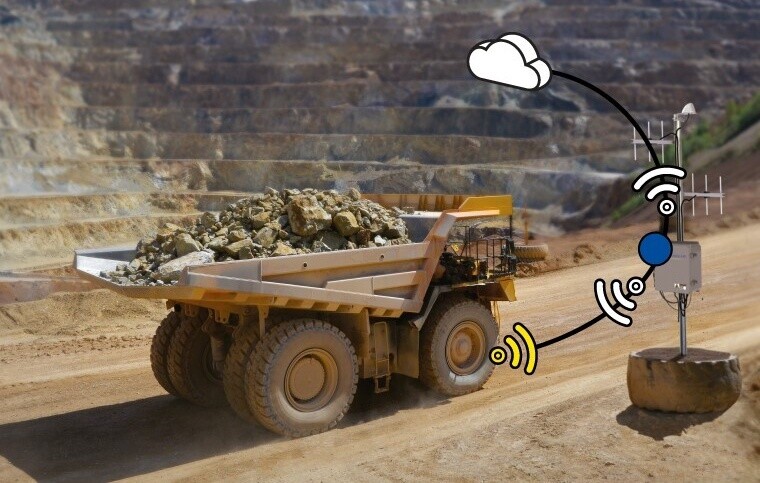 Monitor tyre temperature and pressure of your mine and quarry vehicles with ease.
Thanks to the innovative MICHELIN Temperature and Pressure Monitoring System (TPMS) offer, ensures you get the best performance from your tyre, improve safety of your employees and increase your productivity.
Request tailored recommendations to increase your site productivity
Need to reduce your operational cost, increase tyre life, or load of your vehicle while ensuring safety of your staff, ... Our expert team are here to identify the best improvement areas for YOUR site.
Technical Specifications
| | |
| --- | --- |
| Product | MICHELIN XD MINEWORKS - 27.00R49 |
| Overall Diameter | 2672 mm |
| Section width | 735 mm |
| Approved rims | 19.50/4.0 [2.7] |
| Recommended rims | 19.50/4.0 [3.2] |
| Rolling circumference (mm) | 8257 |
| Filling volume 100% (lts) | 1969 |
| Tread depth | 66 mm |
| Loaded radius | 1235 mm |
| TRA code | E-4** |
| Min Dual Spacing | 892 mm |
| TKPH | 545 |
| CAI | 716130 |
Pressures (bar and psi) & Loads (kg and lbs)
bar

psi

3.5

51

4

58

4.5

65

5

73

5.5

80

6

87

6.5

94

7

102

7.5

109

8

116

(kg - lbs)

transport

standard

16850

37148

18550

40896

20300

44754

22050

48612

24000

52911

25500

56218

27250

60076

28100

61950

29000

63934

29850

65808
**IMPORTANT
The inflation pressure must always be appropriate for the load per tyre, the speed of travel and the work to be done. Our recommendations above are provided subject to changes made after the date of publication of these tables (December 2020). Technical data is subject to change without prior notice.
Picto visuel contact hero image yellow bib heart Tyre
Find out more…
Find all the technical and commercial information you need in our product data sheet:
(1) This data comes from the MICHELIN Databook and Bridgestone OTR Databook 2019.